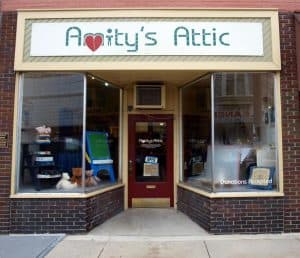 Amity's Attic
22 W. Main St., Freeport

Phone: (815) 232-8581

Hours:

10 a.m. to 4 p.m. Tuesday, Wednesday & Thursday

10 a.m. to 1 p.m. Friday & Saturday
Amity's Attic is a thrift store where you can find everything from clothing, to housewares, and jewelry! The Attic is 100% volunteer ran for over 22 years! All proceeds go to Amity Learning Center.